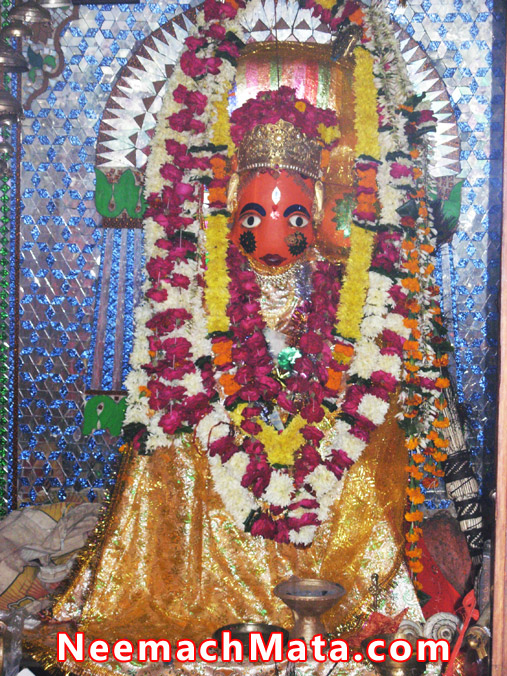 Shree Neemach Mata Ji, Udaipur
Shree Nimcha Mata is the clan goddess of the royal family of the maharanas. The temple has been built on a hill on the bank of the Fateh Sagar Lake. The Temple has a shikhar, out side the inner temple is a Hawan Kunda for performance of Yojna. Around is the circumambulatory path. The Temple is on a high top and it's building is again of a ponderous height.
Its beauty strikes us with wonder this is the Vaishno Devi Temple of Mewar. People have a strong faith in the miraculous power of the deity. This is therefore, a center of people's faith. Local Udaipur Travels and tourists come to the temple every day in large numbers.
The captivating beauty of the temple draws multitudes of Udaipur Travels to pay their homage to the deity here. On festivals days the pooja celebrations of Neemacha Mata (Propularly also known as Ambaji) are held with great enthusiastic favour. On Navaratas of Chaitra and Ashwin, Dipawali, Dashera, and others festivals days, programmes, Bhajan singing and various other observance are held.
Opening and closing times of the Temple are fixed. Pooja is performed as prescribed by the scriptures in accordance with the Shakta cult traditions. Aarati and Bhajans are sung and lustral Lamps are lit. The lights are waved around the deity and the devotees at this pooja time admire their luck for having got a chance of this.